You are here:
Home >
Tips for Hiring Qualified Concrete Contractors in Chicago
Tips for Hiring Qualified Concrete Contractors in Chicago
Published:
By:
Bald Eagle Construction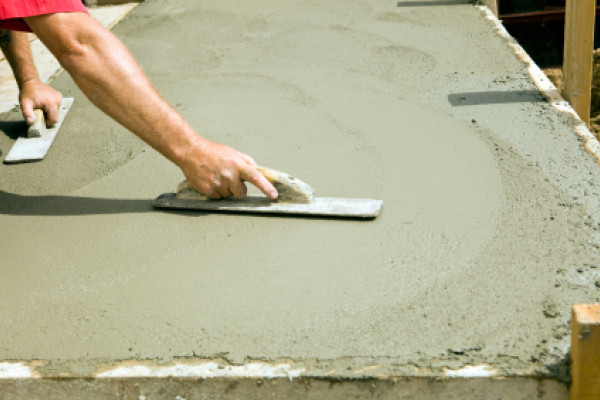 The quality of your finished project is directly related to the workmanship that goes into completing it. Before you hire a concrete contractor, do your homework and shop around. Here are a few tips for hiring a qualified concrete contractor in Chicago.
Ask for Referrals and Get References! Talk to your friends, family, neighbors and co-worker to see the have any recommendations for the job. If you can, visit their homes to inspect the quality of the work that was done. Be sure to ask them if they were happy with the job, if it was affordable, and if the contractor was pleasurable to work with. Make sure the contractor stuck to their estimated budget and time frame.
Call or email for estimates. When you've gathered your list of concrete contractors in Chicago, call each one and set up a meeting. Ask them to come over and look at the job and give you an estimate. Ask lots of questions. Concrete projects are big investments, so make sure you feel good about the answers. Questions to consider are:
Are there weather conditions I should take into consideration for this project?
How long with the project take to complete?
Will any of the surrounding area or landscape need to be disturbed or removed?
How long have you been in business?
Are you licensed and insured?
What is the best way to maintain the project once it's completed? Once you've interviewed your concrete contractors in Chicago and received your estimates, remember that the lowest price isn't always the best choice. You want to choose your contractor based on the quality of work, the quality of the materials, and a guarantee on the finished product.
*Be wary of lower than average bids. These can indicate an unreliable contractor or cheap materials.
Protect yourself! Once you've chosen your contractor, make sure they are licensed, bonded, and insured as required by the law. You could be held responsible for the costs if an accident occurs on your property if your concrete contractor isn't insured. Get the proper permits. Always check with the city and obtain any permits your may need. Those permits will need to be in your possession before any work begins, and they should be kept in a safe place while the work is underway.
Get It in Writing! Always sign a written contract; don't make verbal agreements. Good contracts include an in-depth description of the services that are to be provided from start to finish, the materials that will be used, warranties, timeline for completion and cleanup, and the payment schedule for the project.