You are here:
Home >
Questions To Ask A Concrete Contractor
Questions To Ask A Concrete Contractor
Published:
By:
Bald Eagle Construction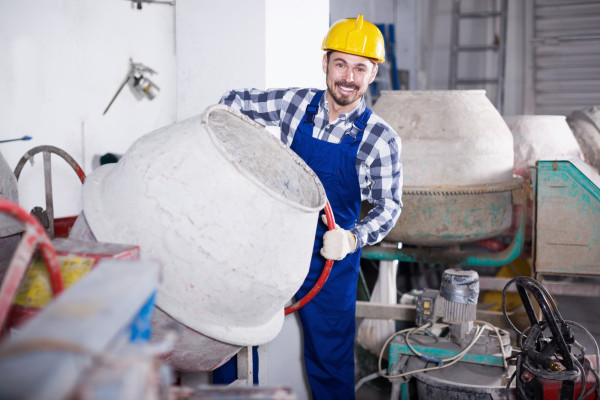 Before you hire a concrete contractor to work on your property, you need to find the right crew for the job. This list of questions will help ensure that you do. Whether you need to replace a damaged, cracked sidewalk or install a new driveway, working with concrete can be difficult and time-consuming. As with any other home construction project, trying to do it yourself could wind up costing you more in the long run than springing for a contractor from the start. Of course, in that same vein, hiring the wrong contractor can cost you even more. Here are a few questions you can ask your concrete contractor before hiring them to ensure you don't.
What Are Your Certifications?
If your contractor doesn't know what MCAA is or doesn't hold a general contractor's license, it's in your best interest to walk away. A license proofs that the contractor has met industry training standards, and - in some cases - is legally allowed to perform work in your region. Consequently, an unlicensed contractor may be unaware of building codes or may not care about ensuring the necessary permits are applied.
May I See Proof of Insurance?
A contractor should carry two types of insurance - liability and worker's compensation. For the former, that means that if something happens to your property as a direct result of the contractor's actions, you won't be required to shell out for repairs. For the latter, that means that if a worker is injured on your property, you should be safe from a lawsuit.
Can I See A Few Client References?
When contractors do good work, they receive praise for it. They leave satisfied customers behind - customers who are more than willing to recommend them to others. That's why you should be wary of anyone who's unable or unwilling to provide you with client references. It means either they're brand new to the industry or don't have any satisfied customers. Either way, you may want to think twice before doing business with them.
How Much Do You Estimate This Project Will Cost, And What Is Your Payment Schedule?
If you've decided to hire a contractor, this is the next question you should ask them. Contractors should be able to approximate how much money will be required to complete a project, and generally, they'll accept a deposit when they start the project, and the remainder upon completion of the job. If a contractor asks for full payment upfront, it should raise a red flag.
What Expenses Does Your Quote Include?
Will you be responsible for purchasing gravel? Who will handle the cost of the concrete? Not every contractor will cover material costs, so it's essential to establish this at the start.
When Do You Expect This Project To Be Completed?
As with cost, most contractors should be able to give you a general idea of how long a particular construction project will require. Do your research here - check how long similar projects usually cost. A contractor who makes a promise that's too good to be true is just as much an issue as one that gives way too liberal an estimation.
How Should I Prepare My Property For Your Crew?
Make sure you're aware of your responsibilities before a project begins. Will you need to clear space for the crew's materials? Will you need to ensure family and pets steer clear of the site before work begins? Will you need to move your vehicle elsewhere?
Once You Begin My Project, Will Your Crew Stay On To Completion?
Not every contractor handles the work alone. Some will subcontract out to a third party. Subcontracting a standard practice and isn't a bad thing, but you should be aware of it you sign anything.
At The End Of Each Day, Will The Worksite Be Left In A Clean And Tidy Manner?
Most contractors should answer 'yes' to this question. There are few things more frustrating than having piles of concrete bricks or rubble obscuring your property, after all.
Who Will Handle Demolition and Removal?
Will your contractor do this themselves, or outsource it? Will they get rid of any materials at the end of a project, or will that be your responsibility?