You are here:
Home >
The Do's And Dont's of Restoring Old Brick Buildings
The Do's And Dont's of Restoring Old Brick Buildings
Published:
By:
Bald Eagle Construction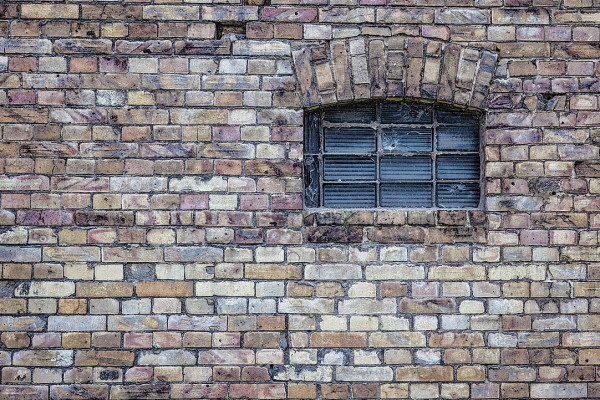 Brickwork looks great when it's well-maintained. Unfortunately, in a lot of older properties it isn't. Restoring old brick improves curbside appeal, and keeps you building in good condition. It can also help increase resale value of older buildings. If your vintage brick building is looking run down and needs some attention, you'll want to restore the brickwork. That's no easy task, though. Before you get all gung-ho and dive into a tuckpointing project, here are a few pointers for you.
Do: Make Sure You've Got The Right Tools
Check out our guide on how to repair brick mortar, and make sure you've got every tool we recommend there. Do this before you set to work on your project. Trust me - it's better to get all the planning out of the way first.
Don't: Try To "Macguyver" The Job
If you lack the necessary tools for a job, don't do the job. Sure, you might be able to bumble your way through. But likelier than not, you'll end up with a damaged wall, and your restoration will have to be a repair. Don't be afraid to hire a professional tuckpointing contractor.
Do: Research What Your Brickwork's Actually Made Of
Different brick structures are made of different materials - and require a different approach. See if you can look up a little history on your home, and try to find out what yours is made of. You need to make sure that any mortar and bricks you add to the wall are compatible with the old stuff.
Don't: Sandblast.
When clearing old paint off masonry, it can be tempting to just use sandblasting - after all, it works for concrete, right? Thing is, sandblasting is actually one of the worst things you can do to brickwork. It can destroy the bricks and cause irreversible damage.
Don't: Use High-Pressure Spray
Similar to sandblasting, high-pressure sprayers can cause some damage to your masonry. Not only that, they can push cleaning chemicals so far into the brick that they can't be rinsed out. Your masonry will end up stained.
Do: Use Masonry Cleaner
The first thing you're going to want to do is ensure your masonry is clean. That involves more than just soap and water. Most masonry companies sell specialized cleaning products - purchase from them. Don't simply wander to your hardware store and trust the word of a salesperson with only slim knowledge of brickwork.
Don't: Just Throw Waterproof Coating On Everything
Waterproofing is important in small doses - but applied too liberally, it can actually do more harm than good. This is especially true in brick restoration scenarios where novice homeowners think it's a solution for aging masonry. It isn't - waterproofing everything will just end up trapping water inside your masonry.
Do: Test Your Products Before You Use Them
Whether you're testing masonry cleaner or trying to figure out if a type of masonry mix is a good fit for your brickwork, choose a few small areas of your wall and do a spot test. Make sure they're inconspicuous. If a chemical you're using turns your bricks a horrible shade of brown, you want to make sure you use it in an out-of-the-way location, first.
Do: Start Small
Tuckpointing is hard work. Don't try to boil the ocean off the start. If you think a project might be too much work for you, trust your instincts. Don't bite off more than you can chew.
Don't: Do Anything Unnecessary
Last but certainly not least...you don't need to reinvent the wheel here. If you set out to restore your bricks, just restore your bricks. Once you've got that project out of the way, you can start on that new gazebo you envisioned, or that expansion you're itching to add.